Welcome to The Tree Clinic
"The Charleston Tree Doctor"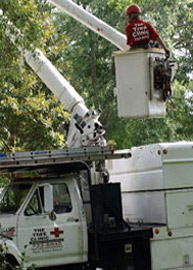 The Tree Clinic, LLC works with a variety of clients. From residential homeowners to landscape architects to property management firms, we provide the highest quality of craftsmanship and professionalism.
We service Charleston and the surrounding Low Country with tree care services ranging from pruning and removals to disease treatments and land clearings. In addition to our arboricultural services, we offer landscape design consultations, installations and irrigation work as well.
All of our supervisors have been with us for over 15 years, and with 22 years of experience in the Low Country, no job is too large or too small. ** We offer FREE 2nd opinions! ** Please call us or contact us today to inquire about our services.